I published this post using windows live writer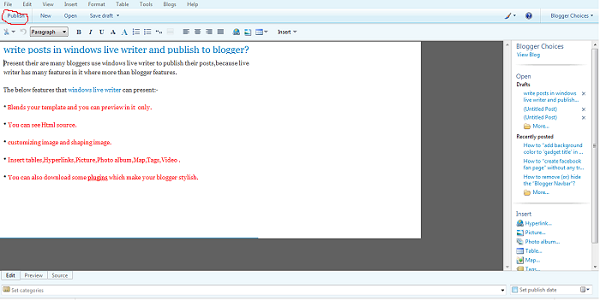 Present their are many bloggers use windows live writer to publish their posts,because live writer has many features in it where more than blogger features.
The below features that
windows live writer
can present:-
*
Blends your template and you can preview in it
only.
*

You can see Html source.
*

customizing image and shaping image.
*

Insert tables,Hyperlinks,Picture,Photo album,Map,Tags,Video .
*

You can also download some plugins which make your blogger stylish.
Like my post ,Please comment here