Making a visitor of your blogger to rate on your blog post by adding star rating widget below every post.Many bloggers want to know how their about thier post have satisfied to viewers or not.so to add star rating widget to your blogger or website follow below steps:-
FIRST WAY
step:1
Go to
OUTBRAIN
website and select options by registering and by adding your website and select blogger icon.
step:2:
-
It directly redirects to your blogger and Import the widget by clicking on Add widget and make the arrangement of widget below blog post and save arrangement.Thats all you are done successfully.
Note
:This take some time to update on your blogger or website.
SECOND WAY
step:1:-
Login to your blogger and in layout or Page element see below picture:-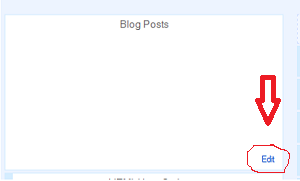 step:2:-
This is blogger inbulit widget.Tick at the box as shown in image:
Save and you are done.